Dear Colleagues and Friends,
We sincerely hope that this invitation finds you well.
We are delighted to invite you to the 21st biennial ESID Meeting to be held 16-19 October 2024, in Marseille, France.
The theme for the meeting will be "Human Inborn Errors of Immunity: An Expanding Universe".
The local and international scientific committees will gather an amazing programme to make this event exceptional.
The ESID 2024 meeting in Marseille will cover the latest most exciting discoveries in basic and clinical science covering our expanding field, bringing together internationally renowned scientists and clinicians to present and discuss major and exciting developments in diagnosis, clinical management, genetics, immunobiology of inborn errors of immunity, through keynote lectures, symposia, educational workshops, interactive sessions, poster presentations, and meet-the-expert sessions.
As usual, the first day of the meeting will be dedicated to our highly appreciated educational programme with further sessions throughout the meeting with outstanding lecturers bringing high quality educational lectures and interactive sessions which will be of great benefit to students, trainees and established clinicians and scientists with practical and relevant up-date current insights into pathogenesis, recognition and management of inborn errors of immunity.
We are looking very much forward to welcoming you to the beautiful and charming city of Marseille, for an inspiring and rich meeting bringing you the latest advances in the field.
With very best wishes,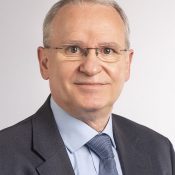 Fabio Candotti
ESID President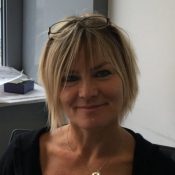 Anne Puel
ESID 2024 Meeting Chair